Gabe Reed
(Pastor-Elder)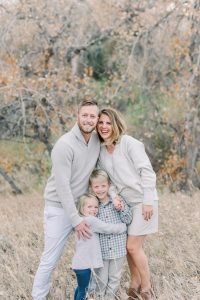 Gabe was born and raised in Kansas City. God opened his eyes to the gospel of Jesus in middle school.
Gabe met his wife Heather in Chicago while they were at Moody Bible Institute. They served short-term on the mission field in Turkey. Both Gabe and Heather have a heart for all kinds of people.
God has given them two kids, Tytus and Joelle. As a family they love playing games and enjoying hikes and afternoons paddling the lake. Gabe loves coffee, burritos, and burgers. His favorite books are You Can Change by Tim Chester and The Chronicles of Narnia by C.S. Lewis. Gabe loves being encouraged in community to grow in his relationship with Jesus. A life-long proverb is Proverbs 27:17: "As iron sharpens iron, so one man sharpens another."
Kyle Riggins
(Pastor-Elder)

Hello I am a husband and father of 3. I have many years of ministry experience, predominantly in youth ministry. I graduated from Denver Seminary and am a trained Christian therapist. The last 16 years I have been a high school teacher in Aurora, CO. I love serving at a church in my neighborhood, and I believe God is doing great things at Calvary Summitview as we work hard to make God great in our lives, our wonderful congregation and our community.  My family loves to travel and camp, I love to be in God's Creation and enjoy hiking, fishing and hunting in Colorado. I look forward to meeting you on a Sunday at Calvary Summitview.
Roger Koons
(Pastor-Elder)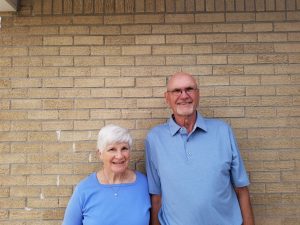 Born in Oklahoma, I was raised in a Christian home and came to Christ at age of 9. My family moved to Colorado in 1961. I participated in our church's youth group and upon graduation from high school I enrolled at Phillips University, a liberal arts Bible University in Oklahoma. Like many young people I began to question my faith and attended school chapel but was not active in a local church. I married my wife Ruleen the summer before my senior year. After graduation I eventually returned to church after settling in the Denver metro area. At this time I was teacher in the churches youth programs. We had our two sons during this period. Shortly after this time I was elected treasurer and added to the deacon board. I was mentored
by the Navigators. I completed the Navigator 2-7 program and became a small group leader and trainer in the church. I was also added to the Elder Board. Ruleen and I moved to a new start up church to help it grow. I was on the deacon board for several years and added to the Elder Board. I was also the treasurer. After 25 years we were lead to work with a couple of other start up churches and I started teaching a community Bible study on Wednesday mornings. At a church plant in Highlands Ranch I served on staff as Operations Pastor. After a few years we moved to Calvary Summitview where I now serve as a shepherd-pastor.